The Origin Of Cake Carriers
What is the difference between the term "cake carriers" and "cake savers" or "cake carriers"?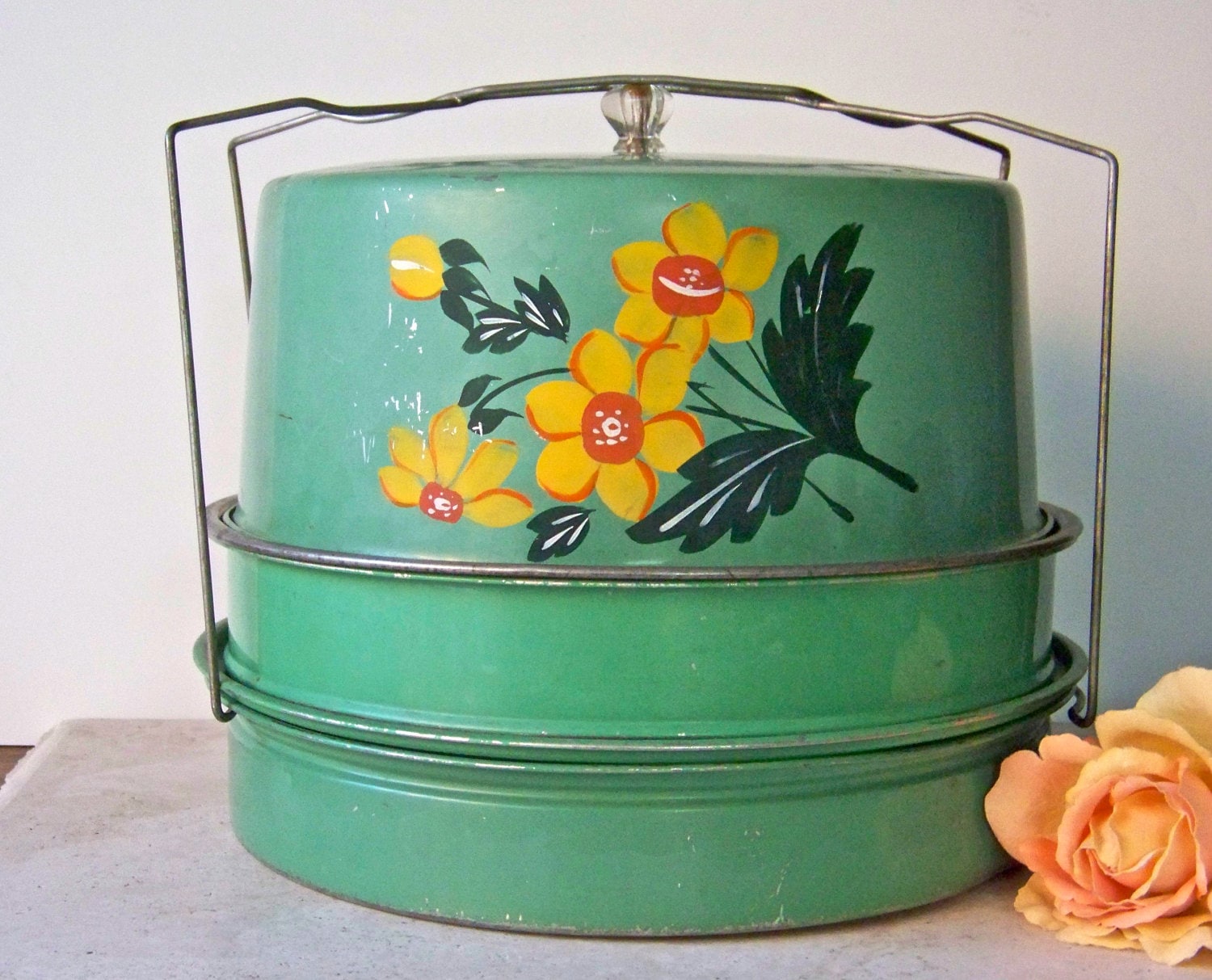 A few years ago I wrote about this topic in an article called
"Cake Savers Are Popular in Today's Kitchen"
. At that time I wrote in my post that I often see the names of these kitchen housewares used in a similar fashion, sometimes referred to as cake savers and at other times cake carriers.
Cake Carriers And Cake Savers
But. today I was looking through some materials in my files and discovered more information on the origin of "cake carriers". Cake carriers are designed to take cakes from one place to another.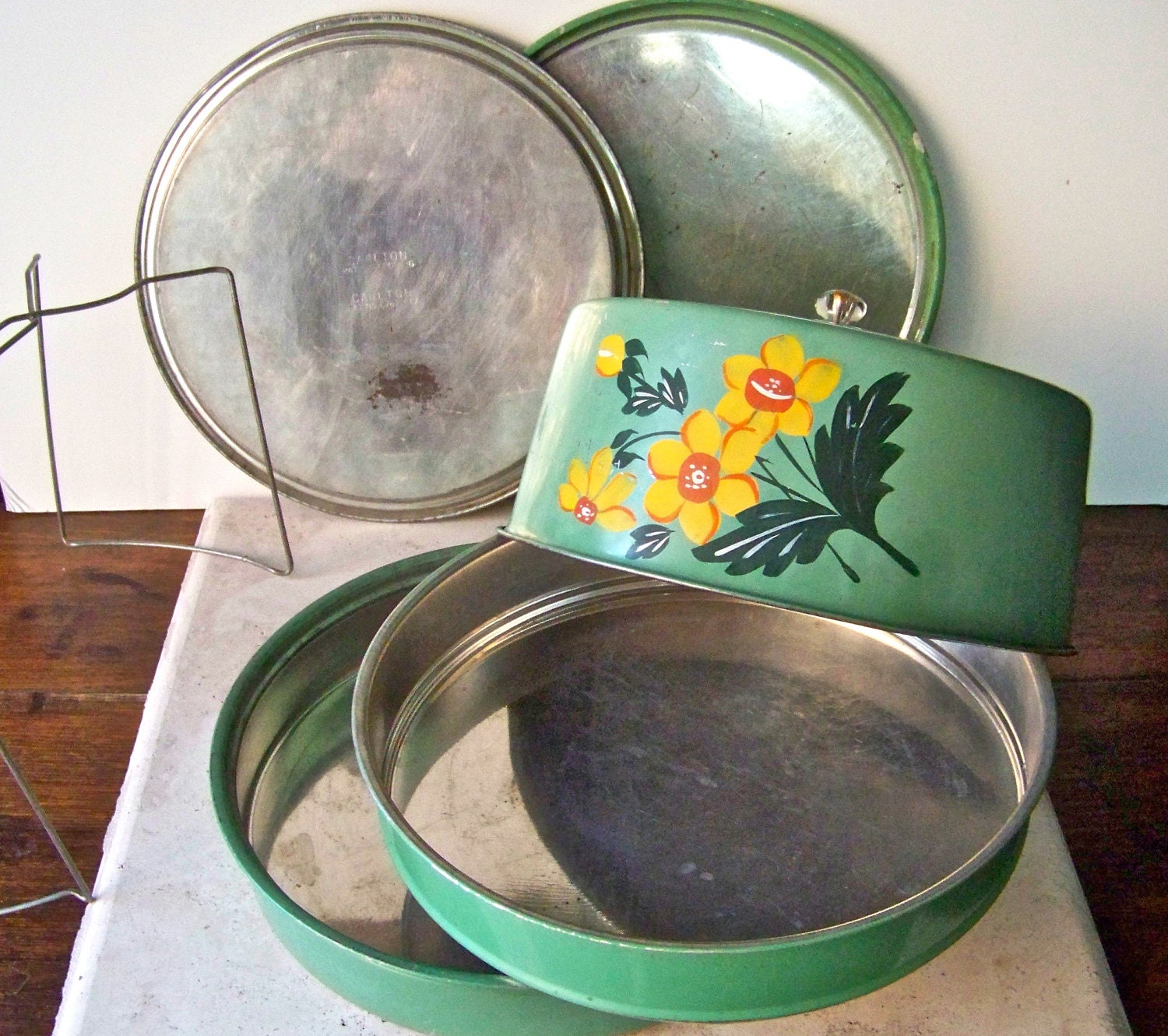 It is generally thought that women carried cakes to social functions such as church suppers or picnics etc.
Therefore "cake carriers" were different than cake holders (or savers) which were kept on the kitchen counter to keep cakes fresh.
Vintage Cake Carriers Have Wire To Hold Parts Together
Cake carriers have several parts: a metal bottom tray, a metal cover with a knob and an outer wire bracket with a handle which keeps the parts together and also allows for carrying the cake. Some cake carriers have more parts with additional trays to carry cakes and pies together at one time.
The Glass Knobs On Cake Carriers Are Glass Cabinet Pulls
Another tidbit I came across was that the glass knobs on the early cake carriers were from the same companies that made kitchen cabinet pulls and were used to match the kitchen.
Cake carriers came in different sizes to hold more than one cake or pie. One important point to rmember is that if you are buying these housewares, think about whether they have all the parts.
Readers if you can add to this discussion, please post yuor comments, thank you.
Green cake carrier combo was made by Carlton and was featured at
http://www.etsy.com/shop/cynthiasattic
The other cake carriers were found on
Pinterest.com
Refernce: "Bake And Take" by Cathy Cook, Collectibles Flea Market Finds Magazine.
C. Dianne Zweig
is the author of Hot Kitchen & Home Collectibles of the 30s, 40s, 50s and Hot Cottage Collectibles for Vintage Style Homes. She is also the Editor of
I Antique Online
an actively growing internet based resource community for people who buy, sell or collect antiques, collectibles and art. You can find Dianne's fabulous retro and vintage kitchen, home and cottage collectibles at The Collinsville Antiques Company of New Hartford, CT, a 22,000 feet antique emporium with an in-house retro café. To read more articles by C. Dianne Zweig click on this link:
C. Dianne Zweig's Blog Kitsch 'n Stuff
Email me at
dianne@cdiannezweig.com
Visit my website,
CDianneZweig.com
Dianne is a member of: The American Society of Journalists and Authors The Society of Professional Journalists