Beautifully Designed Vintage Barkcloth Evening Handbag In White,Turquoise And Blue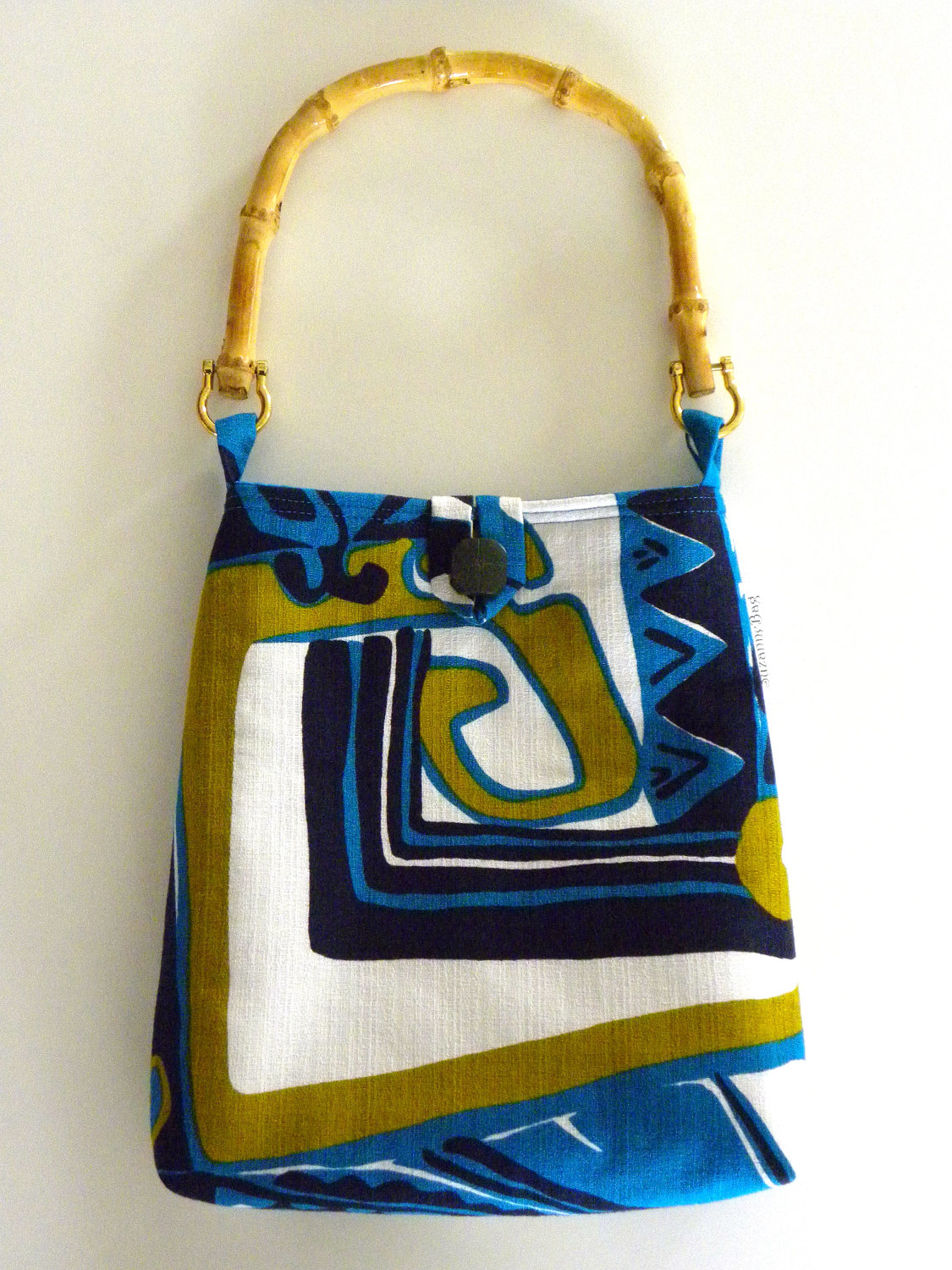 I spotted this handmade evening bag at
Suzanne Bag
this morning. I love abstract designs and this vintage barkcloth bag has really showcased the beautiful pattern of this old Tiki cloth design quite well.
As you can see, the designer did a fabulous job planning out where the colors and design elements would fall out in the overall look of the bag. It is a great job!
You will find several different style bags at Suzanne bags including Totes, Evening bags, Shoulder bags, Hobo bags etc.
C. Dianne Zweig
is the author of Hot Kitchen & Home Collectibles of the 30s, 40s, 50s and Hot Cottage Collectibles for Vintage Style Homes. She is also the Editor of
I Antique Online
an actively growing internet based resource community for people who buy, sell or collect antiques, collectibles and art. You can find Dianne's fabulous retro and vintage kitchen, home and cottage collectibles at The Collinsville Antiques Company of New Hartford, CT, a 22,000 feet antique emporium with an in-house retro café. To read more articles by C. Dianne Zweig click on this link:
C. Dianne Zweig's Blog Kitsch 'n Stuff
Email me at
dianne@cdiannezweig.com
Visit my website,
CDianneZweig.com
Dianne is a member of: The American Society of Journalists and Authors The Society of Professional Journalists